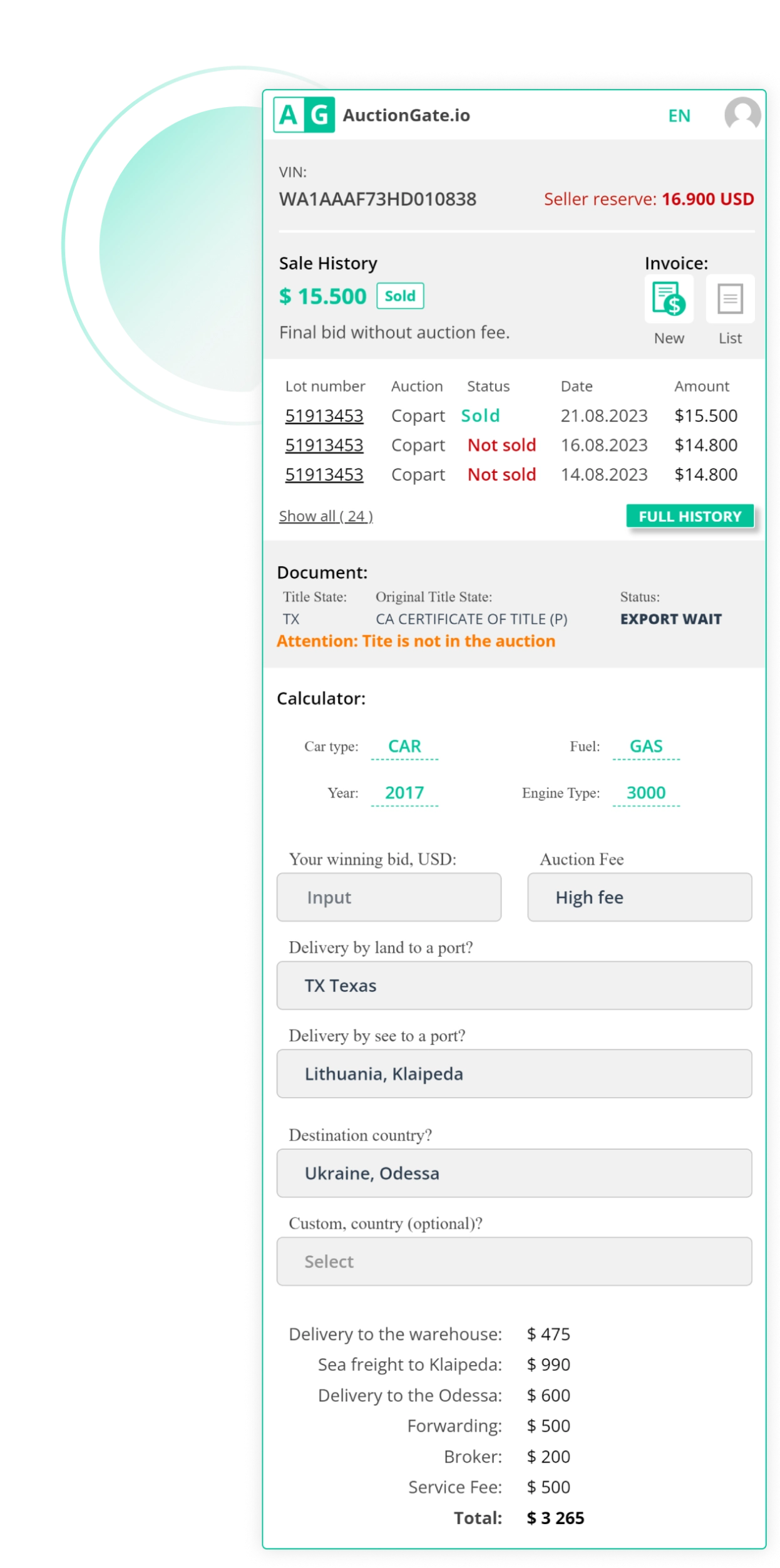 Description
AuctionGate extension for Google Chrome is a free multi-tool for working with Copart and IAAI insurance auto auctions, which is embedded in the auction pages and provides a lot of useful information for making a decision on buying a lot. This extension has gathered a lot of functionality to work with:
lot sales history, the database is collected since 2018 and currently has more than 22 million lots;
seller type and seller reserves - will allow you to understand the minimum budget for your chosen auto;
large library with auto document types and different categories and indicating the possibility of exporting from the usa;
Calculator of vehicle delivery cost and calculation of customs expenses, for calculation of delivery cost there is a system of price lists in which you can enter your tariffs for vehicle delivery and services rendered.

VIN code
Lot information
Full display of vehicle vin code
Seller type and reserve
Vehicle Bidding History
Invoice Generator
Invoice generator in 3 clicks to pay for a lot at auction
History of previously created invoices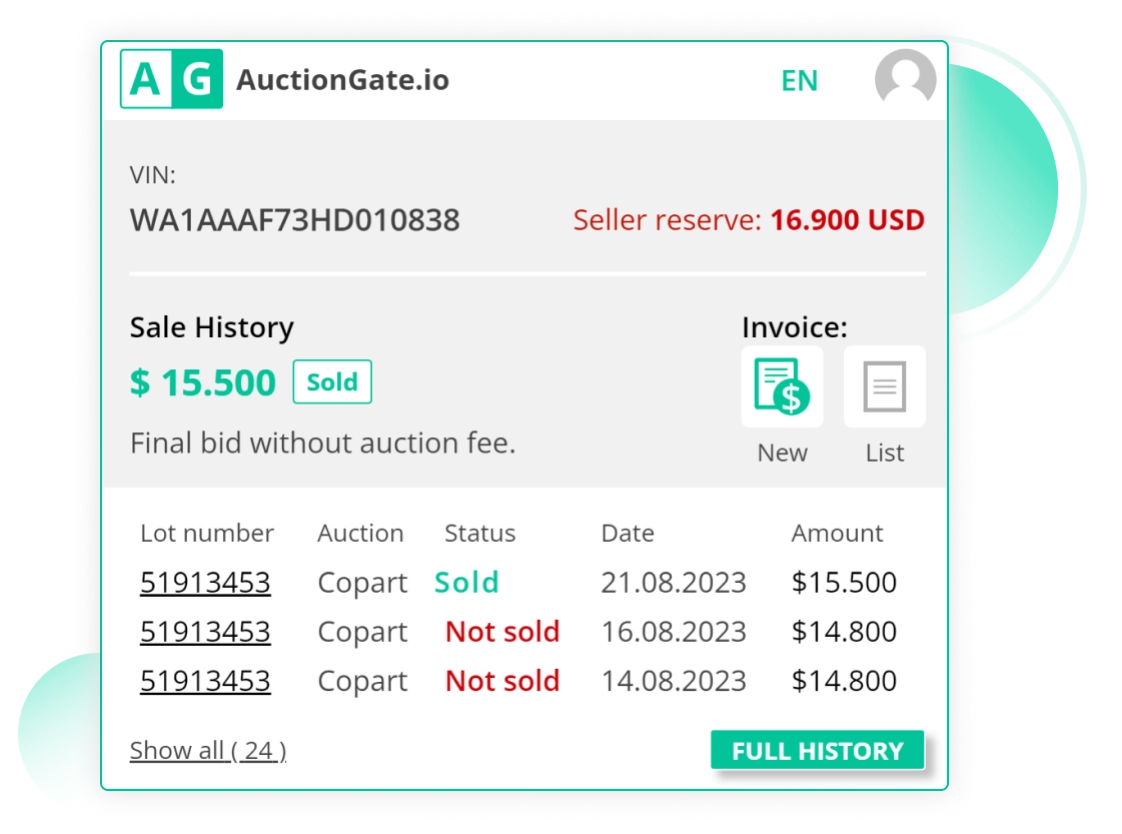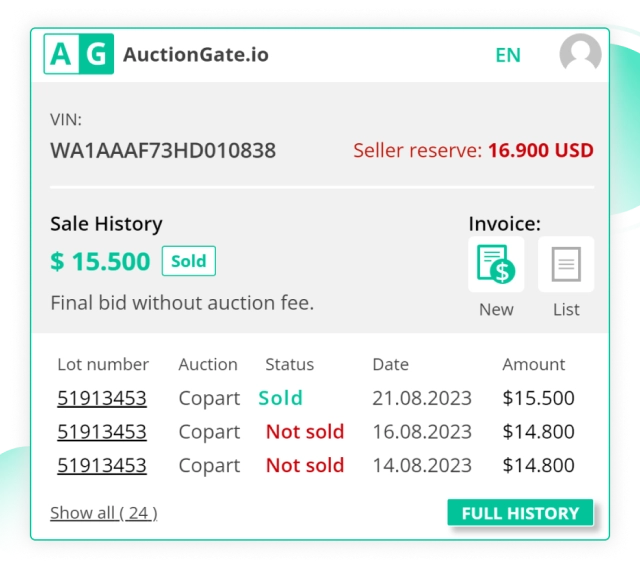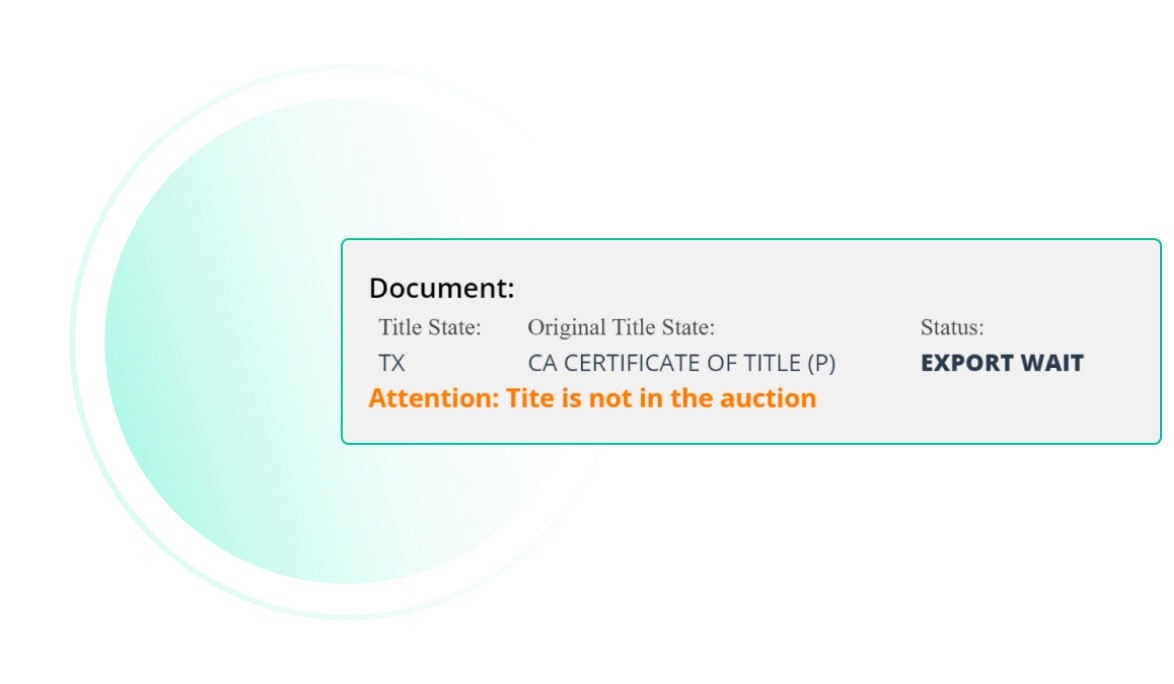 Vehicle Document Type
Our library contains all possible types of documents with which vehicles are traded at Copart and IAAI auctions, each document has a status of availability for export.
In case the export availability status is not set, it is possible to contact your manager by messengers.
Calculator
The extension implements the ability to calculate the cost of shipping and customs clearance of the lot on the auction page, which will allow you to get a full calculation in one place. Calculation is made by price list, which you set in the user settings, by default is available mid-market price list.
The shipping cost calculation - it is formed from the following amounts:
shipping cost from the auction site to the warehouse
from the warehouse to the port of destination by sea
from the port to the country of destination (if the country of destination is not the same as the port of destination)
transit cost (car carrier) to the country of destination
all your services along the vehicle's transportation route
calculation of customs costs
Save your time on shipping cost calculation.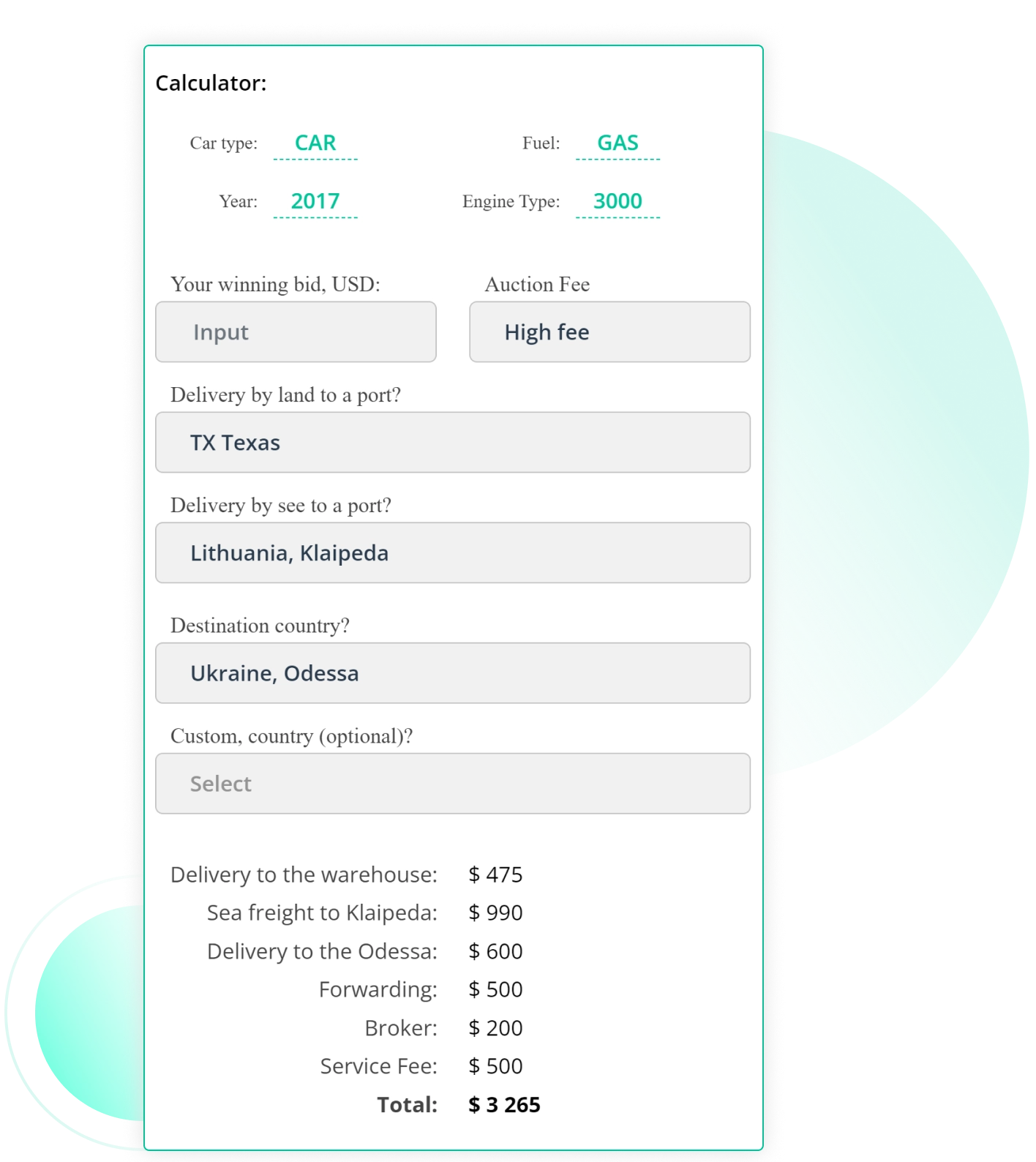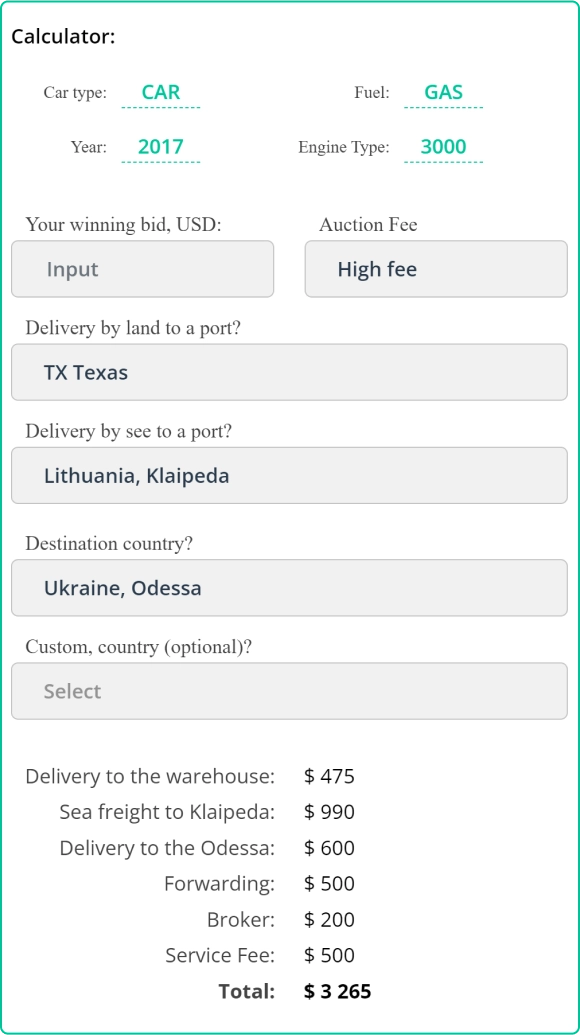 Install AuctionGate extension FREE
Install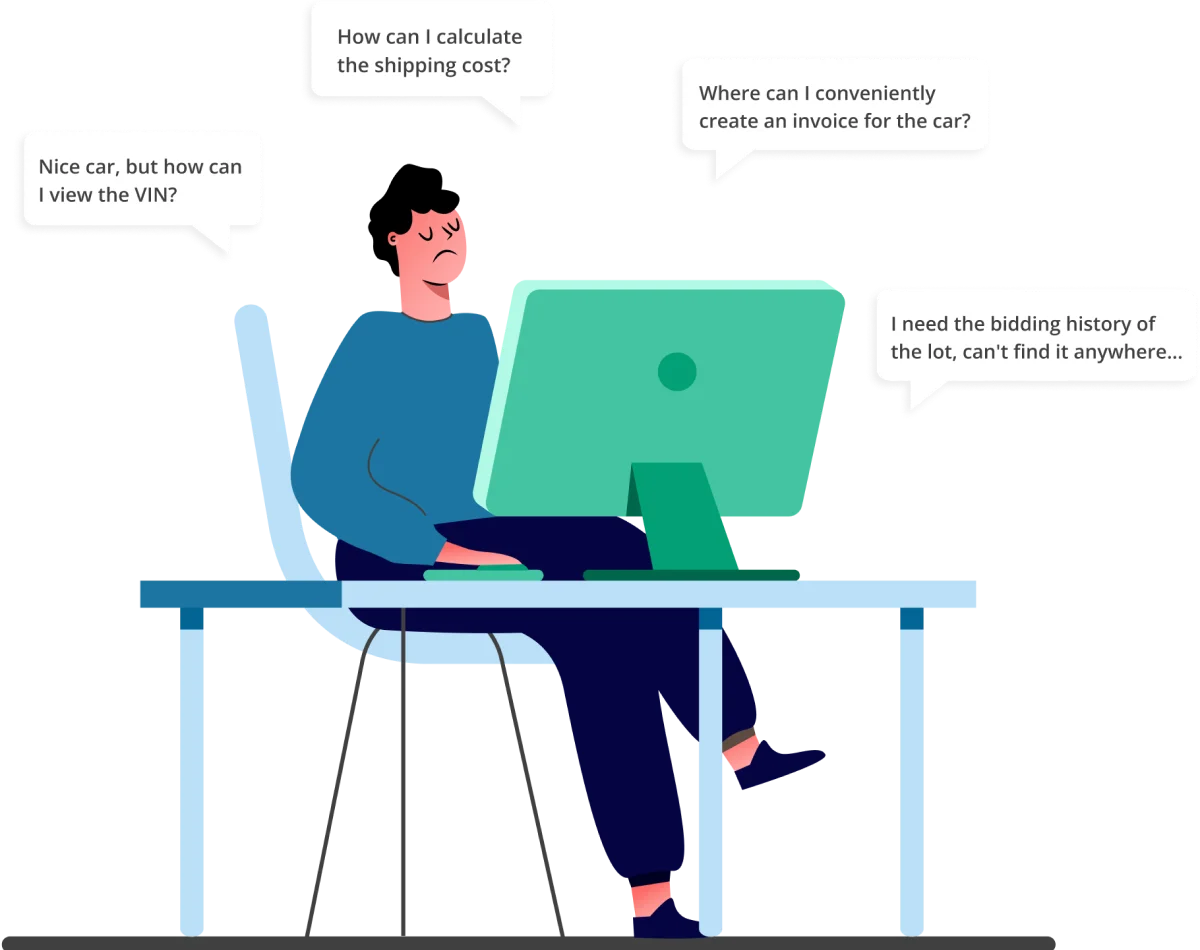 Benefits of using the extension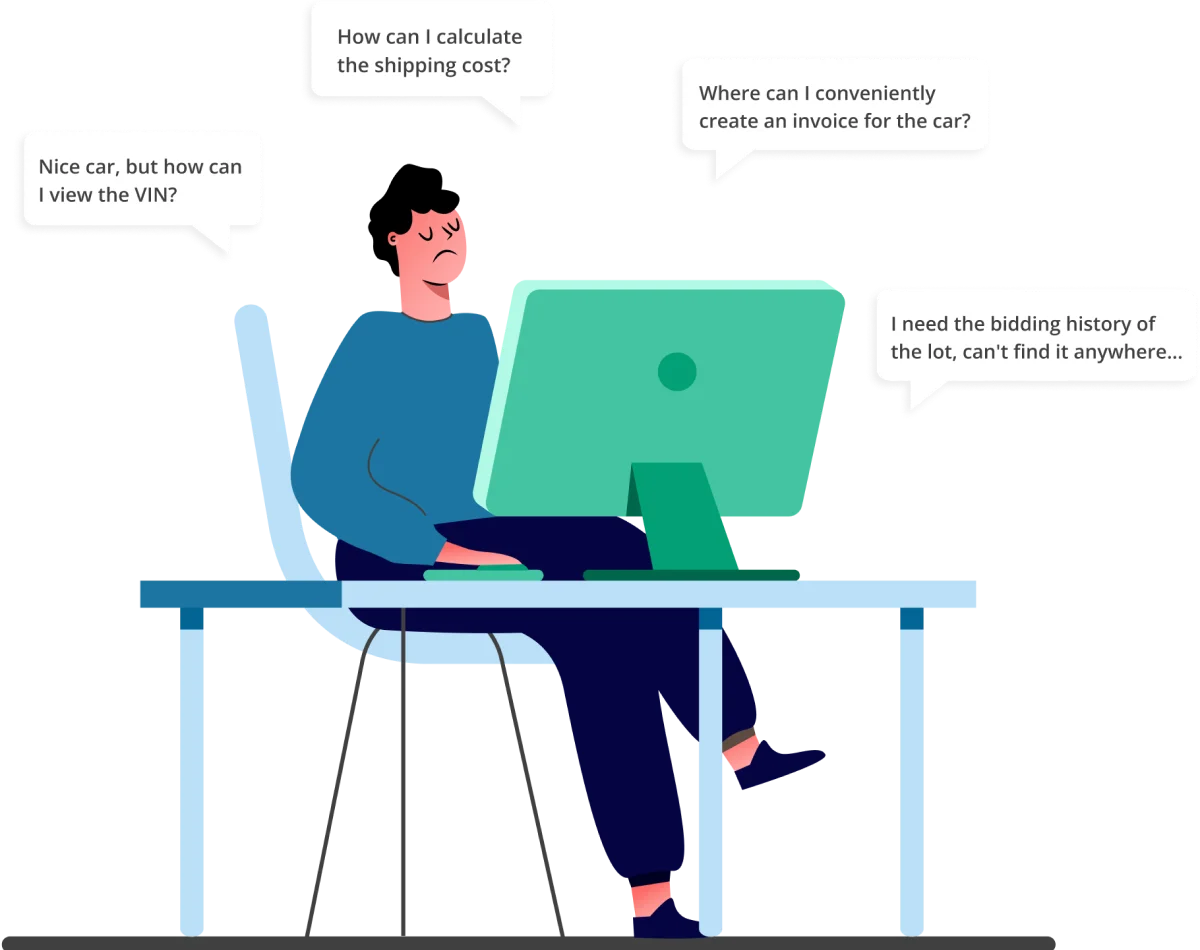 The AuctionGate.io extension is embedded in the auction pages and instantly provides all the necessary information.
Full bidding history by VIN number - protects you from buying a cat in the bag.
Reserve and seller type will help you understand the minimum budget for buying an auto and make sure you are buying from an insurance company.
Instantly calculate your auto shipping costs at your prices. You enter the price list once and save your and your customers' time to calculate the cost of delivery.
Our extension reduces your time to make a decision and select the necessary lot for bidding.
Extension in the mobile app
We know that so many of you prefer to search and purchase a vehicle from your cell phone. Very soon we will be launching an auction mobile app in which we have built an auction extension.
This app will have identical functionality to the extension, so you will always have all the information you need to select and buy a lot.

Download for Android